Full Video Transcript below:
Over the years, many mergers and acquisitions have taken place where companies have either changed ownership or consolidated their business. There have been many big-name brands have successfully maintained brand recognition and market share while adding another business to the mix. ELSNER is headquartered in Hanover, PA, AKA the "Snack Food Capital of the World," so needless to say, we've seen our share of brand transitions and consolidations.
Our neighbor UTZ Foods has been bringing other chip and snack brands into their fold for years adding brands such as Zapp's, On the Border and Dirty Potato Chips. UTZ acquisitions have been used to extend their reach and improve distribution channels. You can even see their logo on the outfield fence at Yankee Stadium. It's pretty cool to see a Hanover company recognized as the official salty snack of Major League Baseball.
Snyder's of Hanover has seen their share of changes as well. In 2010 Snyder's merged with LANCE snacks making it the second largest salty snack maker in the US. In 2018, the Campbell Soup Company purchased Snyder's-Lance to add to their growing snack food portfolio. Now, with brands like Pepperidge Farms and Goldfish crackers, Campbell's sells roughly the same volume of snack foods as it does soup.
Despite the ownership change, the 'Snyder's of Hanover' brand remains unchanged. It is recognized around the world. I have personally seen Snyder's snacks for sale across the US, in Europe and was even served a bowl of Honey Mustard and Onion pretzel pieces at a hotel bar in Israel.
So, what does that all have to do with ELSNER? No, we are not getting into the snack food business, although the first ELSNER machine developed was a potato slicer. We will stick to machine building. Now, on to ELSNER's history of brand consolidation, purchase and expansion.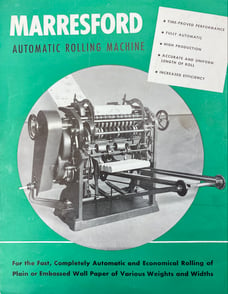 In 1954, Frank, Sr. flew to Rochester, NY to visit the Marresford Machine Company, who made a coreless rewinder used in the wallpaper industry.
Frank saw potential in this design and decided to purchase the company including all of their inventory and patent rights. Frank perfected the design and it became the ELSNER V-Series rewinder and our launch into the roll converting industry. It is such a solid design that many of the same mechanical parts from Frank's work in the 50's are still used today.
As ELSNER grew into a force in the converting industry we faced competition from Schultz Engineering out of Brooklyn, New York. In his early days of selling converting machinery, it was common for Frank to pass Rudolph Schultz coming and going from customers in the giftwrap and kitchen rolled products categories. Schultz eventually became Harnden Industries, then, in 1989 after losing significant market share, was purchased by ELSNER. The spare parts sales alone has paid for this deal many times over. ELSNER built a number of machines to Schultz specification, but has since retired all of those designs.
Our AFR-Series machinery captured the positives from the Schultz designs and merged them with our own.
Perhaps someday we will be ready to part with the microfilm backups of the Schultz detail drawings, but for now they remain well preserved in one of our engineering vaults.
Recently, ELSNER has enjoyed two more strategic acquisitions: the SCM Trim Saw and the IP for Paco Winders.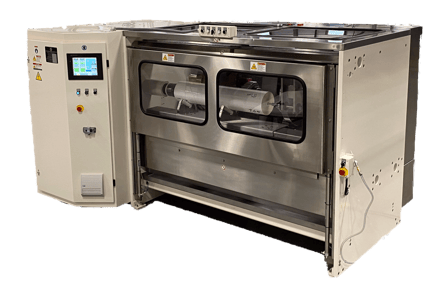 In 2019 we purchased the rights to a filtration element TRIM SAW from SCM Corporation in New Jersey. We had quoted against SCM a few times in recent years but were unable to match their pricing since their engineering work was already done and paid for. With SCM lacking experience in spiral element production, they agreed that the design was better off in ELSNER hands. We built and sold our first TRIM SAW in 2020 and now put this design to use both directly in the filtration/spiral element market and in other areas in need of similar technology.
In 2020, ELSNER purchased the IP rights of core and tube machine builder PACO.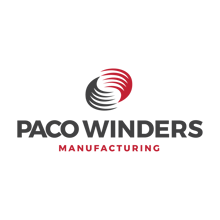 This Pennsylvania based company was the go-to for tube and core machinery for decades. As they lost market share and with some flux in their ownership, our Contract Machining team was seeing an increase in requests for parts and support.
Working out an agreement with Ox Industries, ELSNER now owns the PACO brand and related IP. We have dedicated a 2-man Customer Service team to serve the long list of existing PACO machinery owners and operators.
As you can see, a change in brand ownership can be a positive for loyal customers, employees and both the new and former owners. Sometimes a change can breath new life into a brand.
If you can't find parts for your old machinery, give us a call…717-637-5991 or eew@ElsnerEng.com. We might surprise you.
Until next time, keep on rolling.