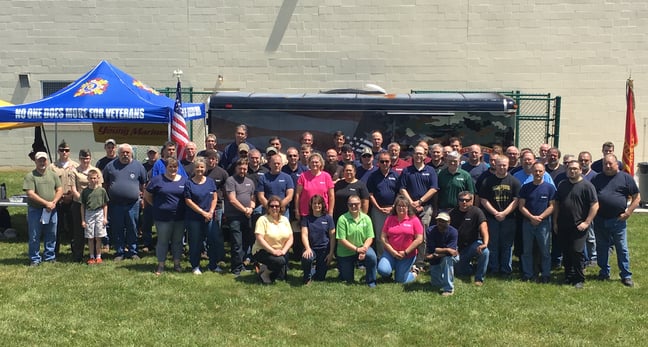 The Hanover-area Young Marines Master Gunnery Sergeant Garett Brauning and Staff Sergeant Jennifer Feher recently presented an appreciation award for their support to Elsner Engineering, Works, Inc.
The Young Marines is a national non-profit 501c(3) youth education and service program for boys and girls, age eight through the completion of high school. The Young Marines promotes the mental, moral and physical development of its members. The program focuses on teaching the values of leadership, teamwork and self-discipline, so its members can live and promote a healthy, drug-free lifestyle.
Since the Young Marines' humble beginnings in 1959 with one unit and a handful of boys, the organization has grown to 275 units with 9,200 youth and 2,760 adult volunteers in 40 states, the District of Columbia and Okinawa with affiliates in other countries.
For more information, visit the official website www.youngmarines.com or call Joseph Despines, Hanover Area Young Marine unit commander 717-357-7375