---
Greetings in 2017
With the inauguration of a new president and the ushering in of the administration, we realize that this time is a historic time. Whatever your politics, now more than ever we should be aware of the need to put our best selves forward. To make a difference. To embrace the possibilities. To come together with our partners and strive for success.
As business leaders in the converting industry for over 80 years, Elsner has seen many ups and downs on the business landscape. As manufacturers of equipment for a variety of industries, we see first-hand how important American-Made is when it comes to the economy. Manufacturing jobs are paramount to keeping the American dream alive, and we at Elsner are looking forward to working toward solutions that allow cost-savings for our converting customers. We spend a lot of time looking at and refining manufacturing processes and here are a few key areas we believe will make a difference in 2017:
Technology: We're still standing because we have adapted over the years to include the technologies that help our manufacturing partners succeed. From initiatives in IOT that result in more proactivity and better Preventative Maintenance programs to continuing to build faster, smarter and stronger machinery, Elsner is actively working to develop the future of market-leading technologies and methodologies that ultimately result in cost-savings for our customers.
Workforce Development: We know that skilled labor is at the top of the list of problems for our customers. As such, we don't stop at offering solutions for automating manufacturing processes that allow for a more targeted approach when it comes to labor. We are taking the labor issue to the next level by working hand-in-hand with other manufacturers to pilot a meaningful apprenticeship program through high schools to cultivate the future of our workforce. We believe kids need to know they have options for well-paying jobs in manufacturing.
Tech Center to Refine Manufacturing Processes: Our new Tech Center is a true testament to our desire to help our customers optimize their manufacturing processes. Quite simply, we realized that providing opportunities for research and development and material testing is something we NEED to provide in the marketplace. We are the longstanding experts in the converting machinery industry and we feel it is our duty to connect you with our experience and expertise.
We've kicked off a new year with a strong January, and now we are looking forward to a prosperous 2017! As American manufacturing continues to grow, everyone will evolve and become more economically successful. Would you like to join us?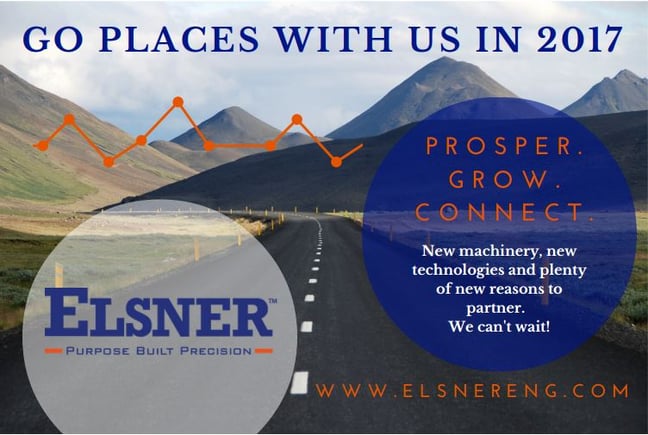 ---
---