(Video Transcript: watch the full video here)
Times have changed over the more than 8 decades since ELSNER first opened our doors. Back in the 1920s and 30s robots were a mix of science fiction, engineering and novelty.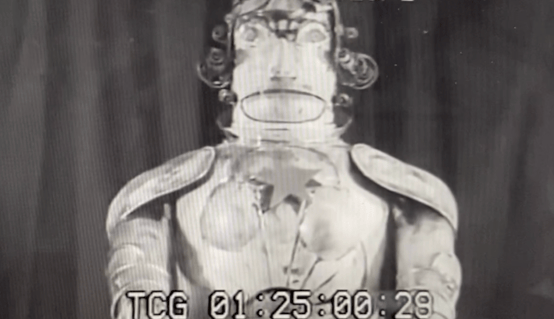 Footage in 1934 of one robot named Alpha, created by British inventor Harry May, shows the robot responding to commands, answering questions and even firing a revolver. In an early demonstration, while May was setting up a target, Alpha aimed and shot him in his hand, unprompted. The story about the shooting led to headlines all over the US stoking citizens' fears of robots taking over the world from humans, or at the very least, taking over our jobs.
Those fears led to a hesitancy to develop robotic technologies. But today, especially in a time where skilled workers are in short supply and we are coping with the fallout of COVID, automated and robotic solutions are more prevalent than ever in manufacturing. And while our founder, Frank ELSNER Sr. was certainly a progressive thinker, I don't believe he could have imagined the innovative robotic technologies that our engineering team has been implementing on the ELSNER machines that bear his name.
Our first venture into robotics was about 20 years ago. We were approached by a manufacturer of spiral wound reverse osmosis filter elements used in the desalination of water and other filtration and separation processes.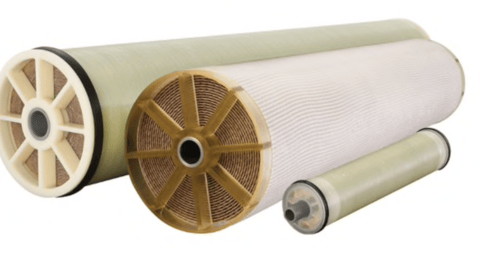 Typical filter manufacturing at the time was very labor intensive. One key selling point of these elements is the amount of 'active area' contained in the finished product. At the time, operators used manual glue dispensers, not unlike a caulk gun but with some pneumatic power behind it, to draw a u-shaped glue path on the membrane used to filter unwanted ingredients from the feed water. Despite using highly skilled operators, the human element to this part of the process allowed for variance in the exact size and placement of the glue.
Partnering with our York County, PA neighbor, WELDON SOLUTIONS, the ELSNER engineering team decided to use a FANUC robotic arm to dispense a glue bead that was repeatable in size…controlling the glue bead width to within plus or minus 1/32 of an inch, repeatable in position to within 1/16 of an inch and reach speeds of nearly 60 inches per second, which was unheard of at the time. This precision, when used sheet after sheet, allows the manufacturer to optimize the effectiveness of their filters.
Later developments in the filter production process have used FANUC robotic arms for material handing to further improve the positioning of other materials during element construction.
Our latest robotics application is equally impressive. ELSNER is working with a company that produces a specialty drape for a medical application. The drapes took a lot of manual labor to produce and the ELSNER automated solution has updated the slow process for cost savings.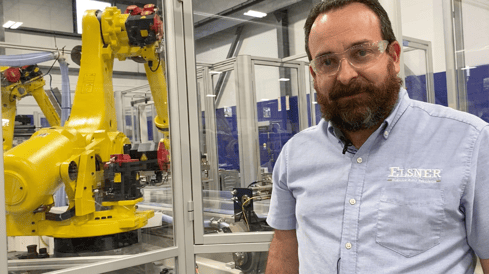 Our new machine uses robotic arms to pick and place small pieces with accuracy and precision. This robot picks metal buttons from a bowl feeder and places them on a 'pocket' for attachment to the passing web.
Robot motion is extremely accurate and repeatable, with position tolerances measured in three place decimals which in most cases are tighter than the manufacturing tolerances of the pieces it is picking up.
Another arm is used to hold a platen against the moving web, matching line speed of 60 feet per minute and completing a welding process without stopping the material. The robots multiple axes or joints allow it to hold the platen in alignment with the web throughout the move….again with precision positioning measured to the thousandth of an inch.
With the strict safety measures we have in place, I never worry that one of our robots is going to try to kill me when I am preparing for a customer demonstration, like what happened with Dr. May. Robots today have advanced leaps and bounds over those early novelties and most look nothing like 'Alpha'.
Robotics are being used to ease production constraints. Our goal is not to build replacements for humans. Our goal is to change the roles that are wearing people out, automating repetitive and mindless tasks and allowing workers to better use their skills for more productive and rewarding activity.
If you have a process in need of automation or would just like to discuss how an ELSNER machine might improve your manufacturing methods, reach out to us at ELSNERENG.COM or give us a call at the number on the screen now…where a human still picks up the phone. After all, not all roles are better with robotics. And until next time….keep on rollin'.