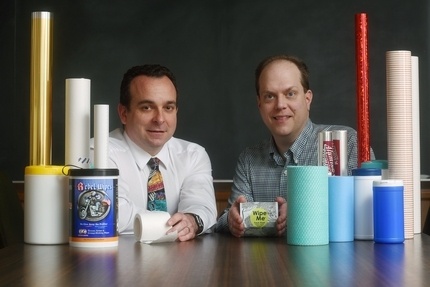 It's hard to tell by looking at the modest Hanover headquarters of Elsner Engineering Works Inc., but the company makes machines that ship all over the world, its president Bert Elsner II said.
He is the third generation of his family to lead the company, which makes a range of machinery for Fortune 500 companies and others, that in turn creates everything from aluminum foil to gift wrap, converting master rolls of nonwoven material into the finished rolled product.
Now, Elsner has a key role, or perhaps one should say "roll," in a newly created brand of moist toilet paper.