ELSNER is heading to WOW World of Wipes International Conference in Chicago June 27 to 30 to showcase a growing line of Automated Wipes Converting Solutions. The WOW Conference will focus on the "new era of 'clean,'" as the wipes industry has adapted to meet the needs of a changing world: clean now means safe, as killing viruses and germs becomes paramount. ELSNER looks forward to joining in the discussion as we continue to serve the wipes industry and help customers keep up with demands.
ELSNER has been the industry leading, gold standard for rolled wipes production for decades, and now we are focusing on rounding out our wipes innovations. From cutting-edge R&D projects in our Tech Center to new auxiliary equipment that will make production more efficient and higher quality, here's the latest from ELSNER: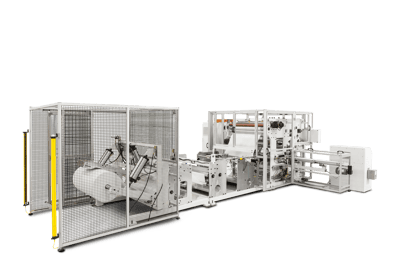 Wipes Machinery Solutions that Round Out Your Production
Measuring OEE is an important practice and choosing the right equipment is essential. Only the industry-proven ENR-Series automatic perforator rewinders give you the best chance of optimized OEE. Our latest offerings, perfectly integrated with our ENR-Series machinery, are designed with OEE in mind. We like to call it Overall ELSNER Effectiveness: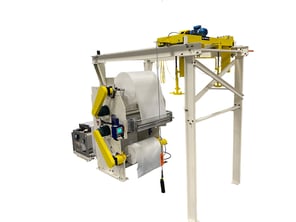 Don't want to lose production time to roll changes? Meet the Mill Roll Splicer: production never stops to change and splice the mill roll. Need to see ROI? Contact a Sales Engineer and he can calculate ROI in a flash with a few metrics like roll length, web speed and mill roll changes/day.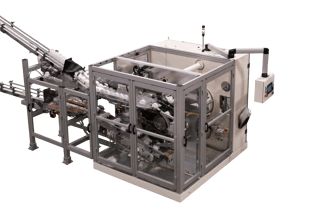 ELSNER's new downstream machinery for single source solution
The ERB-305 Roll Bagger and the ERS-180 Roll Stuffer.
These streamlined machines:
​• Increase uptime
• Integrated controls allow operation of the full line from a single machine
• Increase speed
• Speed changeover
• Reduce supply chain sources and service from one vendor
Schedule a visit us to see the machines IN ACTION!
How our ETC Tests Out the Latest Innovations
ELSNER Tech Center (ETC) focuses on helping customers maximize equipment/OEE. Services include:
Substrate/material testing

New/pilot product converting

Overflow converting

Product development

Manufacturing process optimization

Technical training

Home to ELSNER Certified and ELSNER University
Testing is primary role
The primary role of the ETC is as a place of testing, development, and demonstration. The machinery at the Tech Center allows new and prospective customers the opportunity for hands-on experience. They can see production-ready equipment, as well as the latest technology. We can run tests with no impact on their valuable production schedule. Our goal is to help our custom­ers to run their product material optimally.
ELSNER Certified removes up-front testing and guesswork
Our ELSNER Certified program takes sub­strate testing a step fur­ther. The program helps both end users and nonwoven suppliers test new materials before asking for a change in the production environment. If a substrate achieves an ELSNER Certification, it means that running that material on an ENR-Se­ries machine has already been proven, and up-front testing is eliminated.
Innovations & Solutions on the Horizon:
We've engineered innovative robotic and automated solutions for a variety of industries. Here's a couple up-and-coming ETC projects worth noting:
Stay tuned for on-site educational opportunities from ELSNER University as we partner with INDA for nonwovens and filtration media.
New technology testing with lasers and robotics.
We're looking forward to seeing everyone at the 2022 WOW Conference!
Contact us to schedule time with a Sales Engineer to learn more about Overall ELSNER Effectiveness: eew@elsnereng.com