---
In the words of Elsner's lead R & D Engineer, YES!
"The ENR 1000 was and IS a great machine for us. But when we first built the fully automatic rewinder machine in 2003, well since then we've learned something," said John Mathy, Elsner Lead R & D Engineer. "In designing the ENR-G3 we've listened to our customers, both external AND internal. We've tried to make it easier for our customers."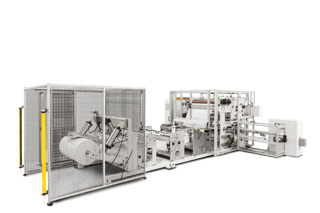 ENR-G3 High Speed Rewinder for Wipes Production
DESIGN for EASE: The ENR-G3 Rewinder Makes Converting Easier
"We've designed things into the converting equipment that our customers requested," explained Mathy. "We've made changes to the perforator to make it easier to change a blade. And that was actually designed and requested by Joe Despines who is one of our service engineers. The perforator system requires no heaters. We got rid of the gearing that drove the inner rollers for the separator because it had been problematic. We made it easier to be modular. Easier to change spindles and run. Easier to web. We've eliminated a separate electrical cabinet so when you move it, no more rewiring for 4-5 hours. Now if you want to move it, just pick it up, skid and move it. We incoporated ultrasonic tail tie to eliminate glue."
EASIER PLUS FASTER = Next Generation Wipes Production
"In general, we made it easier for the customer, all the while making it faster for more throughput," summed up Mathy. "All in all, a good result in making a great machine even better."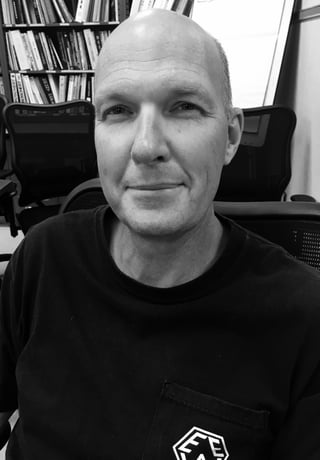 John Mathy, Lead R & D Engineer


---

Learn more about our latest and greatest converting machinery for wipes production, the ENR-G3
Do you want to know more about how Elsner makes it easy to incorporate automation into your production lines? Download our Automation Ebook:
---